We asked the participants to give an anonymous feedback to the school and to the lectures rating on a 5-points scale and writing comments and suggestions.
Here are the average of the ratings and some of the comments from the participants.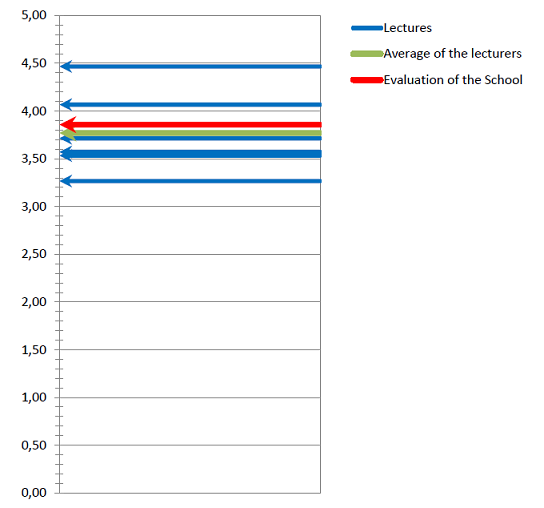 Comments
"Good People either in the organization and among the participants"
"Very well organized, good source of information and participation from all over Europe"
"Very interesting and well presented topics. Good communication with audience"
"Good attendance and mix of participants"
"Good topics and very experienced lecturers"
"Good presentations on several energy topics. Good selection of the lecturers. Superb University facilities. Lodging is fine."