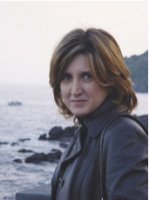 Professor Lucia Lo Bello
University of Catania (Italy) – Affiliated to SSSA, Pisa
http://www.diit.unict.it/users/llobello/
Affiliated academic partner
Technical role(s) within ArtistDesign
QoS-oriented scheduling and management of communication and processing elements in embedded platforms, including energy-aware solutions.
Resource management and real-time communication in distributed embedded systems, with particular reference to networked embedded systems used in factory communication and in automotive environments.
Real-time communication over wireless networks: modeling, timing analysis, transmission scheduling, topology management, coexistence assessments, to support soft real-time traffic over IEEE 802.11, 802.15.4 and Bluetooth networks.
Adaptivity and design issues of protocols for wireless sensor networks and networked embedded systems.
Support for the SHaRK kernel maintenance.
Stochastic analysis of soft real-time tasks in the context of priority-driven soft real-time systems.
Research interests
Wireless networks and wireless sensor networks, factory communication, real-time scheduling, overload handling, real-time industrial embedded systems, networked embedded systems, energy-aware protocols, automotive communications.
Role in leading conferences/journals/etc in the area
Program Chair of SOCNE 2010, HSI'09, ETFA 08, ETFA 05.
WIP Chair of ETFA 09, SIES 07, ETFA 06.
General Chair of ECRTS 04.
On the PC of many editions of ECRTS, RTSS, RTAS, WFCS, ETFA, RTN , FET, RTNS, WTR.
Reviewer for several international journals, included the Real-Time Systems Journal, IEEE Transactions on Paralleel and Distributed Systems, IEEE/IES Transactions on Industrial Informatics, IEEE Transactions on Industrial Electronics, ACM Transactions on Embedded Systems, IEEE Transactions on Education, Computer Engineering Practice.
On the Editorial Board of the Journal of Real-time Image Processing, Springer, Germany.
Notable past projects
Responsible for the University of Catania of the flexWARE Project, Flexible Wireless Automation in Real-Time Environments, www.flexware.at, a STREP Project funded by the European Commission within the 7 FP.
European project ESPRIT 26951 "NOAH - Network Oriented Application Harmonization.
Italian National projects
PRIN 04 entitled "Study and development of a real-time land control and monitoring system for fire prevention",
COFIN 01 entitled ''High-Performance Processing for Applications with High-Intensity Computational Requirements and Real-Time Constraints,
both funded by the Italian Ministry of University and Research
Awards / Decorations
Recipient of the IEEE Industrial Electronics Society 2008 Early Career Award.
Senior member of the IEEE since June 2009.