University of Salzburg, Austria

Christoph Kirsch received the Dr.Ing. degree from Saarland University, Saarbruecken, Germany, in 1999 while at the Max Planck Institute for Computer Science in Saarbruecken. He then worked as Postdoctoral Researcher at the Department of Electrical Engineering and Computer Sciences of the University of California, Berkeley. Since 2004, he is full professor and holds a chair at the Department of Computer Sciences of the University of Salzburg, Austria.

His research interests are in concurrent programming and systems, virtual execution environments, and embedded real-time software. Dr. Kirsch co-invented the Giotto and HTL languages, and leads the JAviator unmanned-aerial-vehicle project for which he received an IBM faculty award in 2007. He co-founded the International Conference on Embedded Software (EMSOFT), has been general co-chair of ESWEEK 2008, and is general chair of LCTES 2009. He has been invited to serve on program committees of CASE, Coordination, DATE, EMSOFT, EUC, EuroSys, LCTES, OOPSLA, RTAS, RTSS, and VEE.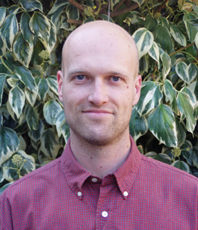 Abstract:
This course gives an introduction to the problem of explicit, dynamic memory management in systems that require temporal and/or spatial guarantees. Predictable memory management is key to introducing many higher-level programming abstractions to such systems. The course will focus on allocating, deallocating, and accessing contiguous pieces of memory using techniques ranging from basic but unpredictable methods such as Best-fit and First-fit to the latest, fully predictable method called Compact-fit. Students will hear about the fundamental problem of managing contiguous pieces of memory (fragmentation), and learn how to deal with it in general (compaction, coalescing) but also in real time (partial compaction) and in the presence of concurrency (incremental compaction).