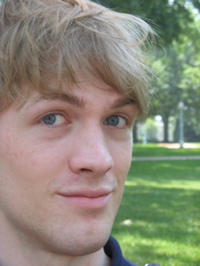 Everything you (n)ever wanted to know about caches
Dr. Jan Reineke
(Saarland University, Germany)
with an introduction by:
Prof. Dr. Dr. h.c. mult. Reinhard Wilhelm
(Saarland University, Germany)
Embedded systems as they occur in application domains such as automotive, aeronautics, and industrial automation often have to satisfy hard real-time constraints. Safe and precise bounds on the worst-case execution time (WCET) of each task have to be derived.
In this talk I will discuss the influence of the cache architecture on the
precision and soundness of WCET analyses, by

evaluating predictability metrics that capture the inherent uncertainty in any cache analysis.

introducing the notion of relative competitiveness, which allows to derive new cache analyses that are optimal w.r.t. the predictability metrics

investigating the soundness of measurement-based WCET analysis in the presence of caches.
printable slides (introduction by Reinhard Wilhelm)
printable slides (Jan Reineke)

Click in the lower-right corner of the player to go to full screen.