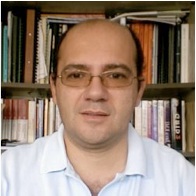 Universidad Politécnica de Madrid.
http://www.dit.upm.es/aalonso
Technical role(s) within ArtistDesign
Activity Leader for "Qos-aware components"
UPM leader on Adaptive resource management for CE"
Research interests
Design of real-time systems, programming languages, scheduling, distributed systems and quality of service
Role in leading conferences/journals/etc in the area
Participation in the Programme Committee of conferences such as
Euromicro Real-Time Systems,
International Conference on Reliable Software Technologies.
Notable past projects
MORE: Network-centric Middleware for GrOup communication and Resource Sharing across Heterogeneous Embedded Systems
HIJA: High-Integrity Java Applications. The goal is to develop a new Java-based middleware platform fo the creation of Architecture-Neutral, high-integrity, distributed Real-Time Systems (ANRTS)
ROBOCOP and Space4U. Development of component framework for embedded devices. It includes support for QoS and resource management.
TRECOM: Techniques for the development of advanced distributed real-time systems for safety and business critical systems.