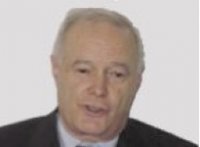 Robotic Lab, University of Pavia, Italy
http://www.unipv.it/ingegneria/servizi/scheda.php?mat=000300
Technical role(s) within ArtistDesign
Provide support for the development of real-time control applications in the domain of robotics and automation.
Research interests
Sensory systems, robotics applications, wireless communication, energy-aware computing.
Role in leading conferences/journals/etc in the area
Program committee member of major conferences on robotics.
Reviewer of International journals on robotics.
Member of the evaluation committee for national projects.
Awards / Decorations
Gold Medal of Italian Ministry of Education (1988)