Company
or
Institution

University Complutense of Madrid
Contact

Home page:
http://www.dacya.ucm.es/giron/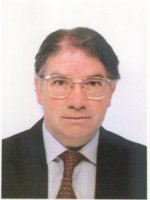 Research interests
Distributed systems, such a fleet of marine robots, logistic scenarios, or smart components.
Role in conferences/ journals
I am currently member of the IFAC Technical Committee on Marine Systems
I am referee of the main journals on automatic control, and simulation.
Notable past projects
I was the director of the Spanish team participating in the European Project "Smartfuel". I continue in the same role for the second project "Smartfuel ADSP".
I was the director of two consecutive projects on ship control for cooperation, financed by the Spanish Ministry of Research and Education.