Company
or
Institution

University of Catania
Contact

Home page:
http://www.diit.unict.it/users/llobello/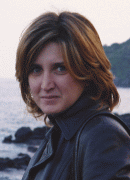 Technical role(s) within Artist2

Support for the SHaRK kernel maintenance. Implementation of industrial multimedia system using SHARK. Execution time measurement.
Stochastic analysis of soft real-time tasks in the context of priority-driven soft real-time systems. Calculation of stochastic response time profiles of tasks that are hierarchically scheduled using server based techniques.
Support for real-time communication in distributed embedded systems, with particular reference to networked embedded systems used in factory communication and in automotive environments.
Real-time communication over wireless networks: modelling, timing analysis, and transmission scheduling to support soft real-time traffic over 802.11, 802.15.4 and Bluetooth networks.
Design issues and protocols for wireless sensor networks and networked embedded systems.
Research interests

Real-time scheduling, overload handling, real-time communication protocols, factory communication, real-time communication over wireless networks, wireless sensor networks, automotive communications.
Role in leading conferences/journals/etc in the area Program Chair of ETFA 05, ETFA 07.
WIP Chair of ETFA 06. General Chair of ECRTS 04.
PC member of many editions of ECRTS, RTSS;,RTAS,ETFA, WFCS, RTN , FET, RTNS ,WTR.
Reviewer for the Real-Time Systems Journal, IEEE Transactions on Industrial Informatics, IEEE Transactions on Industrial Electronics, IEEE Transactions on Computers, Computer Standard and Interfaces, Journal of System Architectures.
On the Editorial Board of the International Journal of Embedded Systems.
Notable past projects

Italian National project PRIN 04 entitled "Study and development of a realtime land control and monitoring system for fire prevention", funded by the Italian Ministry of University and Research (
http://www.prin.polito.it/
)
European project ESPRIT 26951 "NOAH - Network Oriented Application Harmonisation.
Italian National COFIN 2001 inter-university project titled ''High-Performance Processing for Applications with High-Intensity Computational Requirements and Real-Time Constraints, funded by the Italian Ministry of University and Research (
http://tsc.polito.it:7777/cofin2001/
)
Further Information

Member of the International Electrotecnical Commission (IEC), Technical Committee SC65C, Working Group 11, Real-Time Industrial Ethernet (RTE), actively involved in standardization activities.
Nominated expert member for the Italian Electrotechnical Committee (CEI-Comitato Elettrotecnico Italiano) in the Technical Committee SC65C "Digital Data Communications for Measurement and Control-Fieldbus for Use in Industrial Control Systems", Maintenance Team 9, "High availability automation networks".
Member of the Technical Committee on Factory Automation of the Industrial Electronics Society (IES). Co-chair of the Subcommittee 10 "Intelligent Sensors and Sensor Networks in Industrial & Factory Automation".